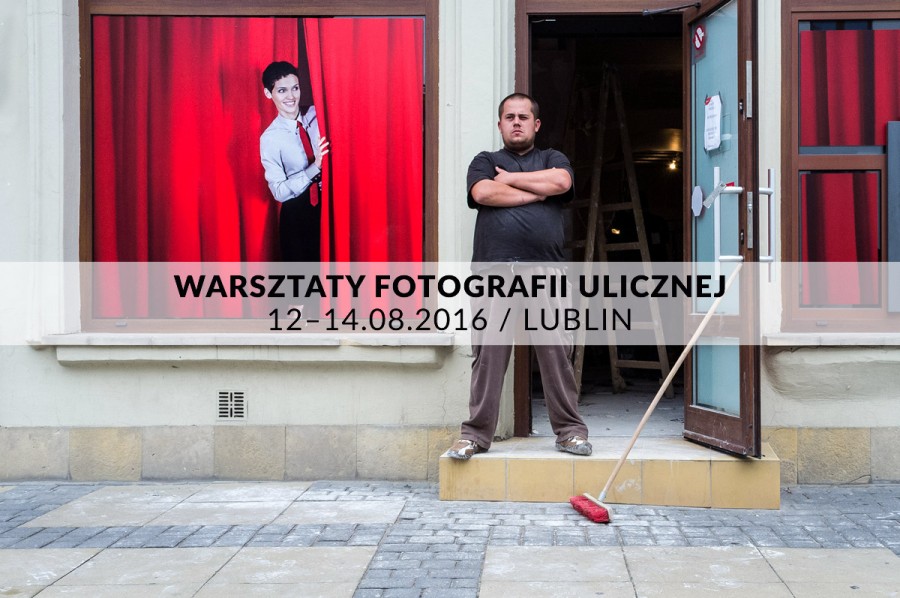 I will be teaching an intensive, three day street photography workshop in Lublin, Poland, on 12–14.08.2016.
Read more details (in Polish) about the street photography workshop in Lublin.
This particular workshop workshop will be in Polish language only. If you're interested in street photography workshop in Lublin in English, please let me know using the contact form. Once the group of minimum 4 people is ready, I will inform all participants on available dates and schedule.
PL:
Zapraszam na intensywne, trzydniowe warsztaty fotografii ulicznej w Lublinie, które poprowadzę w dniach 12–14 sierpnia 2016. Będzie sporo teorii, ale więcej praktycznych działań, technik i porad. Będzie też plener i możliwość pracy 1:1 ze mną (mała grupa!). Specjalna, obniżona opłata tylko do 24 lipca – dla zdecydowanych osób. Zapraszam!
Więcej informacji o warsztatach fotografii ulicznej.